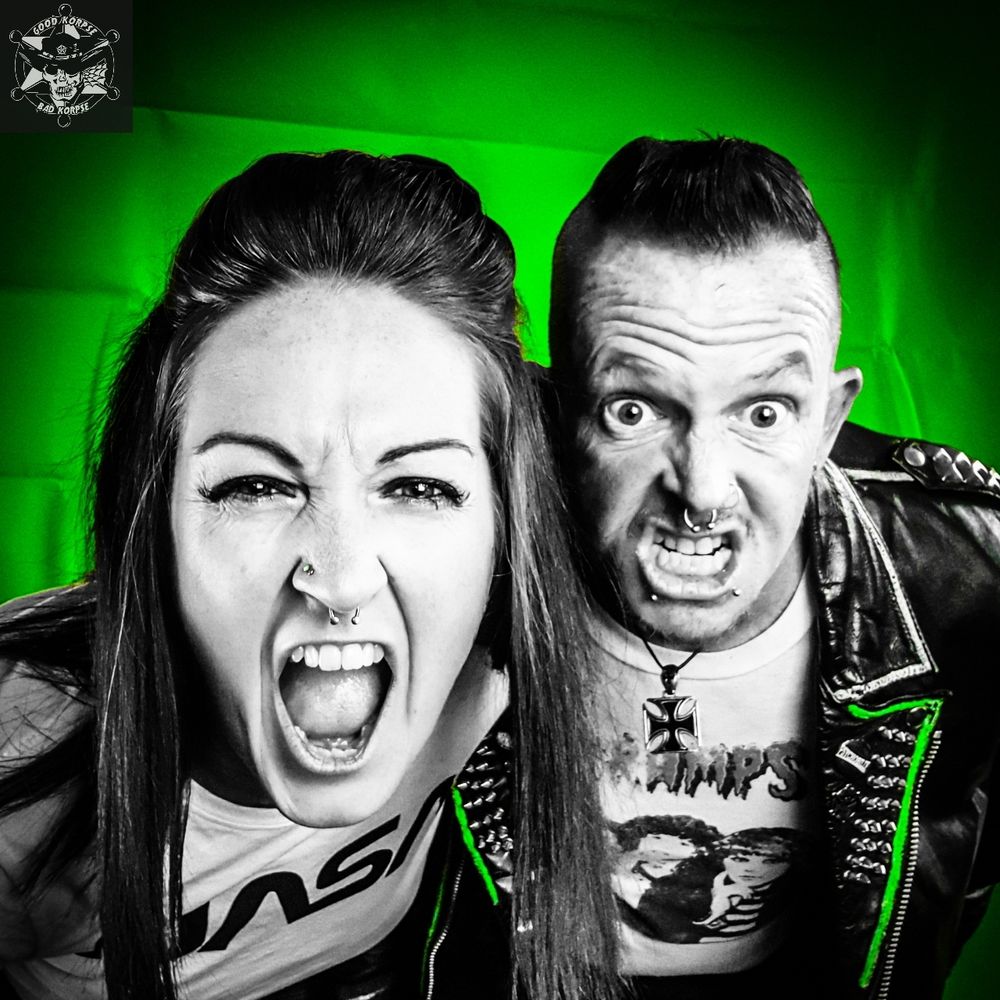 GOOD KORPSE BAD KORPSE
OUR STORY
Good Korpse Bad Korpse is the is the newest female fronted psychobilly band to hit the scene. 
Hailing from Australia, this band is made up of charismatic, out-there and crazy-in-love psychobilly husband and wife team, Rusty and Ginger.  Their sound emerges from Rusty and Ginger's love of psychobilly, punk, surf, and the driving power of 90's rock that bring together a unique sound of their own. 
After leaving the military, Rusty and Ginger embarked on a mission with the goal to create great psychobilly music that captured who they are as people, and that the audience can relate to and enjoy.  Their journey has incorporated working in all aspects of the professional music industry together over the past six years including roles in radio, television, promotions and producing, as well as performing in regular rockabilly and psychobilly bands on a weekly basis.
Not afraid to speak their minds, their debut EP Windchimes and Chainsaws released 31st May 2019 presents lyrics which combine horror and attitude together with the driving sound of the slap upright bass and punk rock guitar (Rusty), and solid drums with raw punchy vocals (Ginger). 
If you like cars, bikes, studded jackets, tattoos, attitude, and having a great time, you will enjoy the Good Korpse Bad Korpse debut EP Windchimes and Chainsaws.
Review
"

...Good Korpse Bad Korpse who possess talent deft enough to revive the greasy raucous genre while adding punchy contemporary energy."